LAMINATE COUNTERTOPS
Laminate Countertops are an affordable option that are available in a wide variety of styles and colors. They are manufactured by saturating sheets of decorative kraft paper with resin, which is a type of plastic, then pressing them together using high heat. Laminate countertops are low maintenance, easy to clean and resist moisture. They are among the most affordable countertop option and offer the widest variety of colors, patterns and finishes to choose from.
---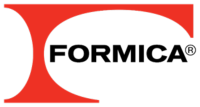 FORMICA® Laminate
FORMICA® Laminate offers a broader range of looks than ever before. Transform your spaces with modern laminates that are as beautiful as they are durable. Mix and match solids, graphic patterns and finishes and achieve the look you want for any design challenge or budget. As the world's largest manufacturer of High Pressure Laminate (HPL), Formica is the leading provider of branded, designed surfacing solutions worldwide.
Visit the FORMICA Laminate website to learn more »
---
PIONITE® Decorative Surfaces

PIONITE® high pressure laminates come in a vast array of colors, wood grains, abstracts, finishes and custom prints making it an ideal surface for almost any horizontal or vertical application. Their extensive palette, quality manufacturing standards and innovative style make it the first choice for many designers. With over a dozen specialty products and treatments, you'll find the exact material to match your needs.
Visit the PIONITE Website to learn more »
---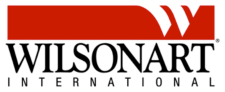 WILSONART® Laminates
WILSONART® laminates offer high-quality, innovative surfacing products that surpass the expectations without sacrificing the future of our planet. With Wilsonart's standard, premium and high definition laminates, you can choose from the most popular colors and patterns in a hard-working reliable surface. Their revolutionary laminates are available with decorative edge options that forever eliminate the dreaded brown seam line.
Visit the WILSONART website to learn more »