CULTURED MARBLE COUNTERTOPS
Cultured Marble is a man-made product that looks and feels like real marble. It is comprised of a uniform, durable, non-porous surface that won't leak.
Cultured marble is manufactured using a liquid polymer resin and crushed marble or natural stone filler. A clear protective gel topcoat is applied to give it a durable, non-porous surface.
Cultured Marble is typically a seamless product (depending on the size), because each piece is custom made to precisely fit the required space. This makes the surface virtually leak proof if installed properly. It's also a low maintenance surface that's easy to clean and resists mildew and stains.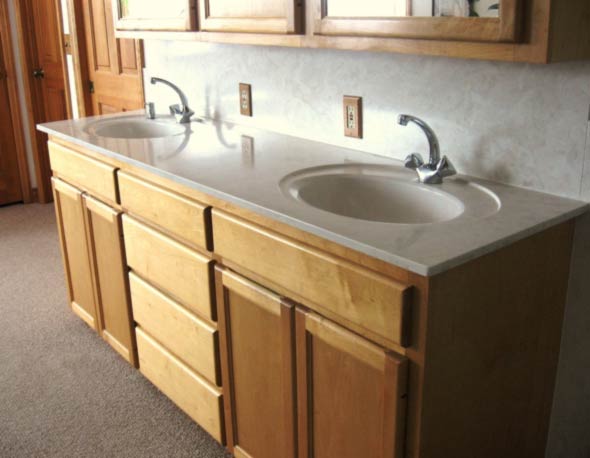 *Please note: Cultured Marble is susceptible to stains and the top gel coat can melt. It is not recommended to place hot pans, flat irons, curling irons and similar objects on the surface of Cultured Marble tops.