MEDALLION CABINETRY
Medallion Cabinetry is part of the Elkay family of kitchen and bath brands. Family owned since 1920, Elkay strives to provide superior products and services at a superior value that exceeds customer's expectations.
Inside and out, Medallion uses high-performance materials and the best construction techniques. All of Medallion's cabinet drawers utilize dovetail construction and come with Smartmotion® soft-close drawer guides.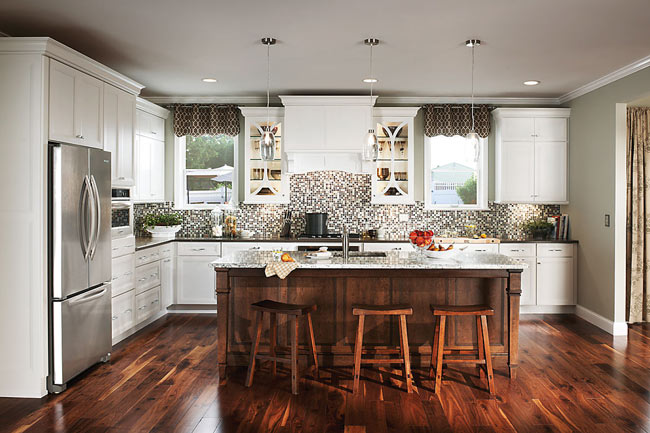 Medallion cabinets are built for life using the following specifications:
1/2" thick laminated furniture board tops, floors and end panels.
1/8" thick laminated furniture board backs.
3/4" thick laminated furniture board shelves.
¾" solid wood face frames that are glued, clamped and screwed.
In addition, they use ½" furniture board I-Beams dadoed into side panels to keep cabinet boxes square, and a ½" thick plywood hanging rail, pocket screwed for superior strength and durability.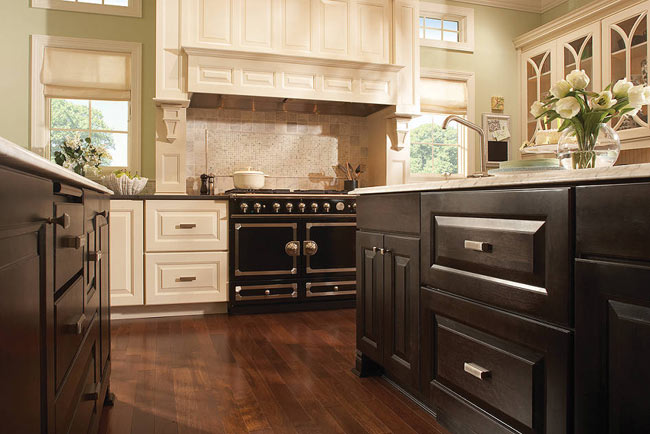 Medallion Cabinetry offers a selection of knotty alder, cherry, hickory, maple, rustic maple, oak and quartersawn oak. Combined with your choice of stains, glazes, paints, highlights, or distressing, Medallion offers almost limitless possibilities!
Medallion is certified by the KCMA Environmental Stewardship Program (ESP). As a responsible manufacturer, and also utilize sustainable processes that may contribute to LEED certification points. They are dedicated to energy efficiency, clean air and waste reduction in all of their manufacturing processes so that you can feel good about the products you're placing in your home.
GRAY REVIVAL: Click here to see Medallion Cabinetry's 2017 Showroom Guide
BATH SILHOUETTES: Click here to see Medallion Cabinetry's 2017 Bath Catalog
Click here to visit Medallion Cabinetry and learn more about their products »